Welcome to The Log Church
Grace Lutheran Log Church is located near McGregor, Minnesota. It is a warm, welcoming Church in the great forests of Northern Minnesota in Aitkin County. We worship and receive communion every Sunday at 9:00 a.m. Everyone is welcome at Grace Lutheran, we love having visitors!
Grace Lutheran members pride themselves on being God's hands in this world. Our members are very active in many organizations in the surrounding area as well as within the church.
Grace Lutheran's mission is: through Grace we grow, share and spread God's love.
We would love to have you come and worship with us and work with us in God's kingdom!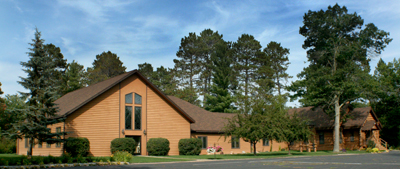 Bake Sale at Grand Timber Bank, April 12 starting at 9:00 am (Help us out and bake some goodies, have them at the Church no later than 8:00 am Friday Morning – Thanks!)
Lenten Worship 6:30 pm, Wednesdays, March 20, 27, April 3 and 10.
Lenten Suppers begin at 5:30 pm
Maundy Thursday Service April 18 at 6:30 pm.
Good Friday Service April 19 at 6:30 pm
Easter Sunday Service April 21 at 9:00 am ( NO 7:00 am Service this year)